Annie's Fall 2007 Puppies
THANKSGIVING PUPPIES!
Annie Whelped on October 13th

She had 3 Beautiful Pups: 2 Males & 1 Female

She has only one male pup left for sale!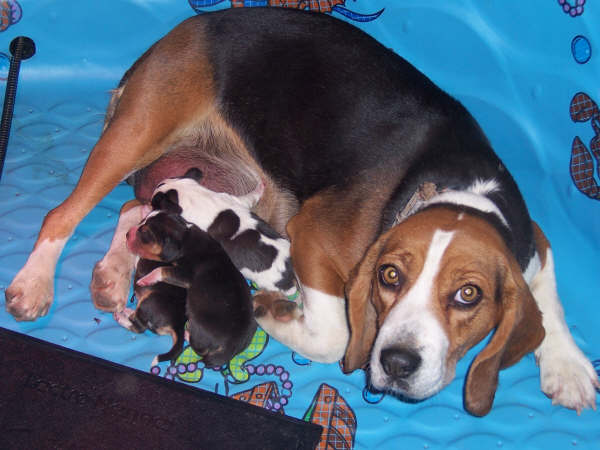 Annie's brand new puppies -- 2 males & 1 female!
Annie's pups were born Saturday, October 13th, 2007. They are now weaned, and ready to go. They have had a thorough health check up, their 1st puppy shot and deworming; and they each come with a
Health Guarantee, AKC Papers & UKC Papers, & a Puppy Starter Kit.
Annie's pups are highly sought after and will go very fast!
So, reserve your pup today!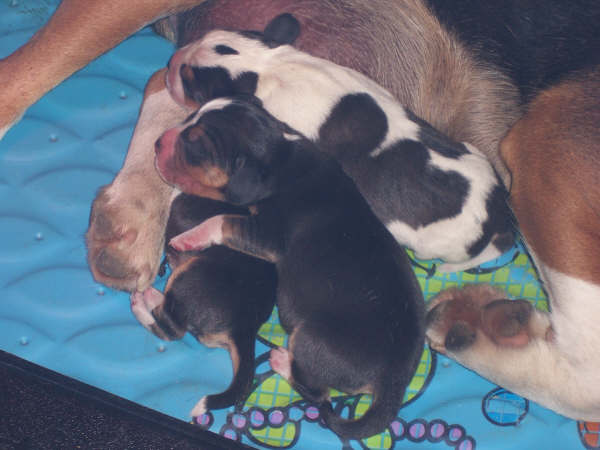 Newborns
3-Week Old Pups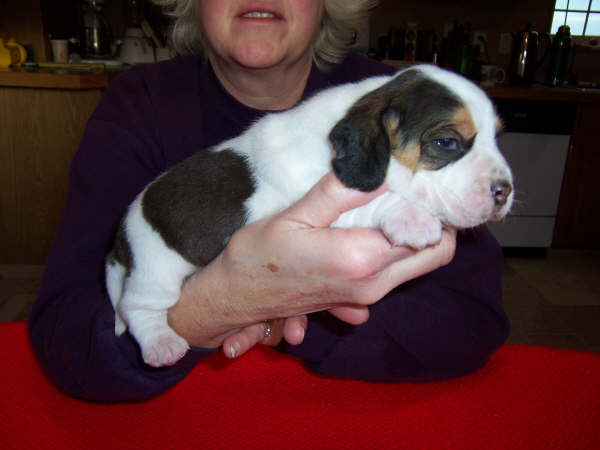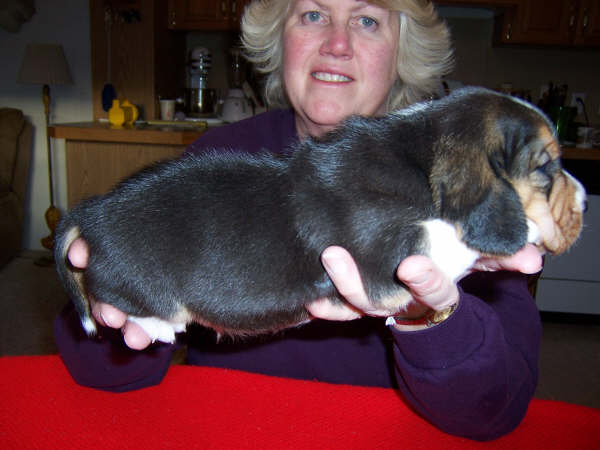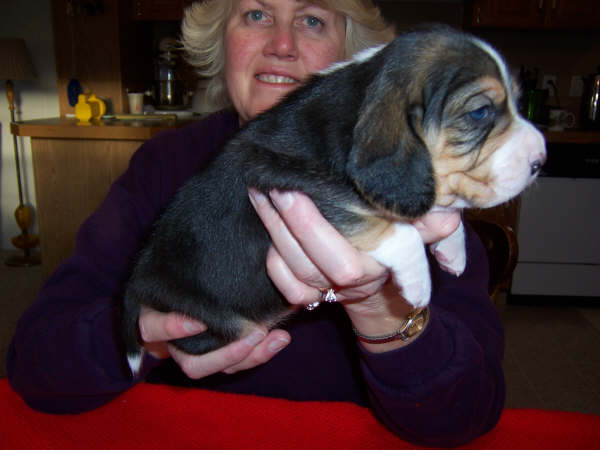 Male #1 Male #2 Female #3

6-Week Old Puppy Pics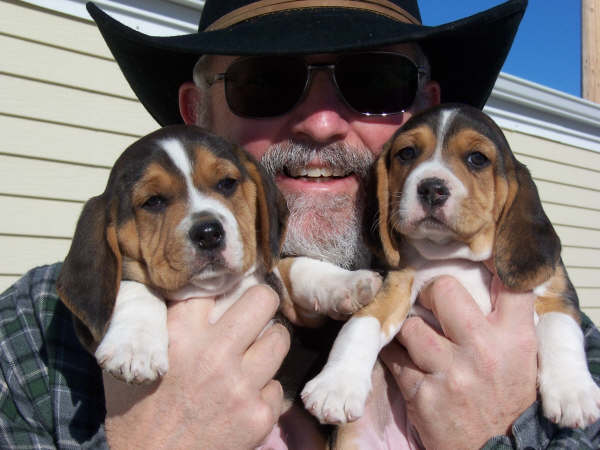 Male #2 Sold Female #3 Sold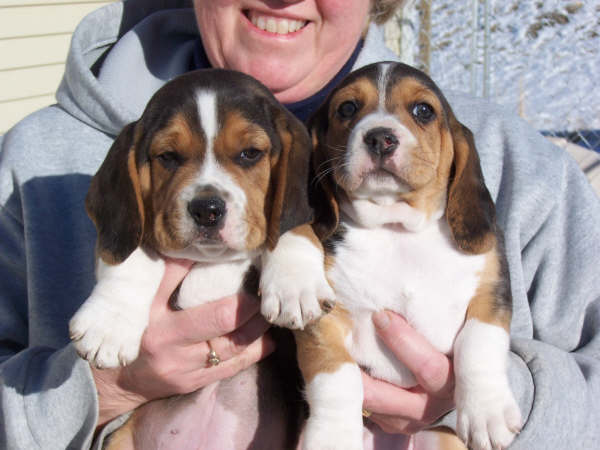 Purchase your Beagle puppy today!
Pricing
Description

# Available

# Sold

Price

Male #1
0
1
-

Male #2

1

0

$475

Female #3

0

1

$450

Shipping
(*Estimated)

---

---

$350
*Includes average pet transportation costs, veterinary health certificate,
and medium sky kennel, for pups shipped by NW Airlines in western U.S.
A DOWN-PAYMENT MAY BE MADE TO HOLD A PUP
FOR AN AGREED UPON PERIOD OF TIME.
($200 minimum down-payment; $150 nonrefundable)
Call for an appointment and directions to come out and see our dogs!
CHECK OUT ANNIE'S THANKSGIVING DAY INDIVIDUAL PUPPY PICS BELOW!
6-Week Old Pictures
SOLD Male Pup #1 SOLD
Male Pup #2 -- $475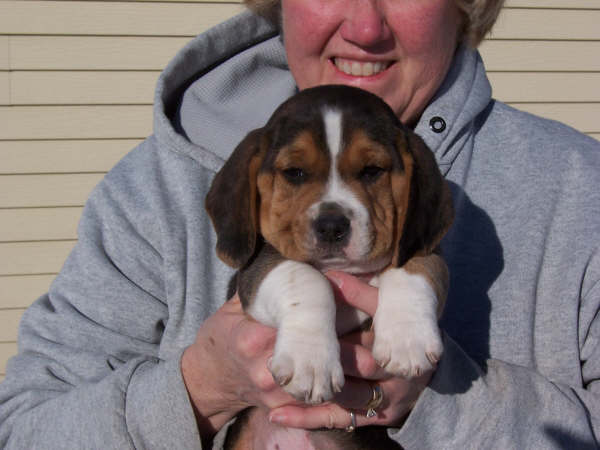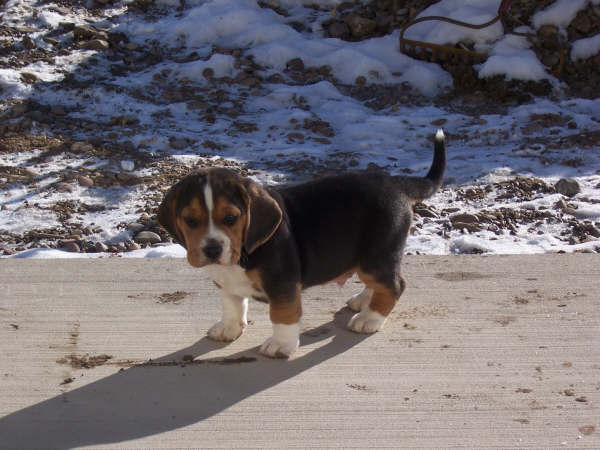 SOLD Female Pup #3 SOLD
3-Week Old Pictures
SOLD Male Pup #1 SOLD
Male Pup #2 -- $475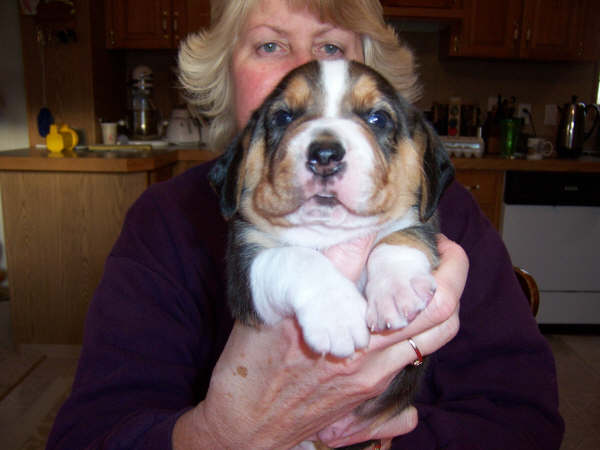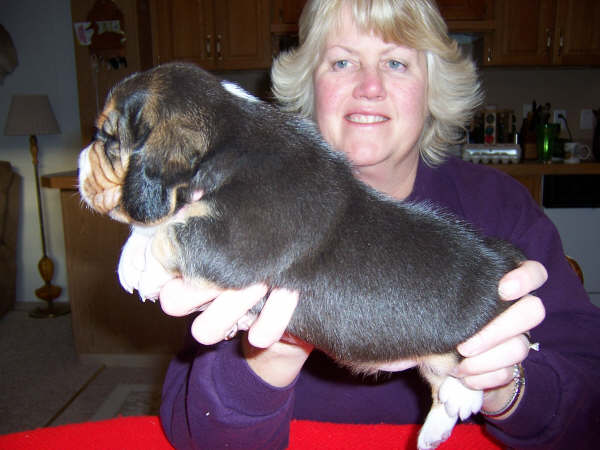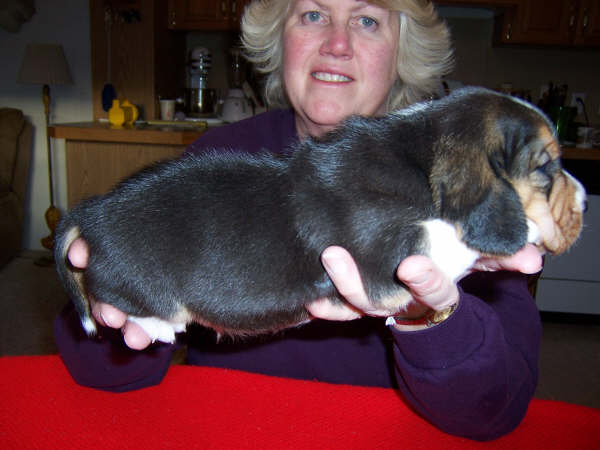 SOLD Female Pup #3 -- $450 SOLD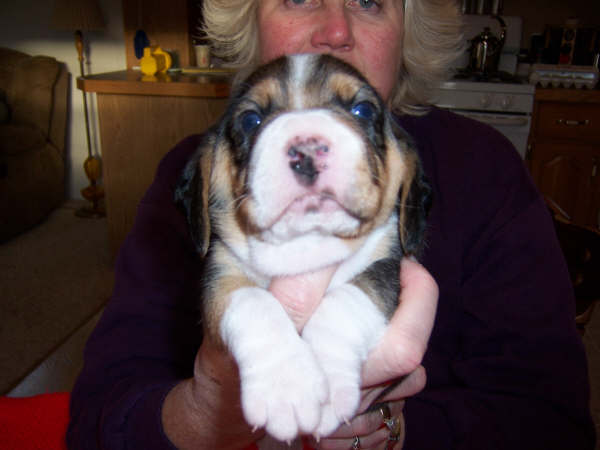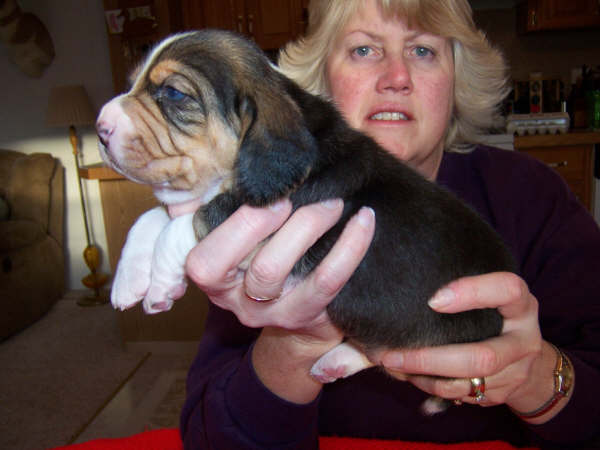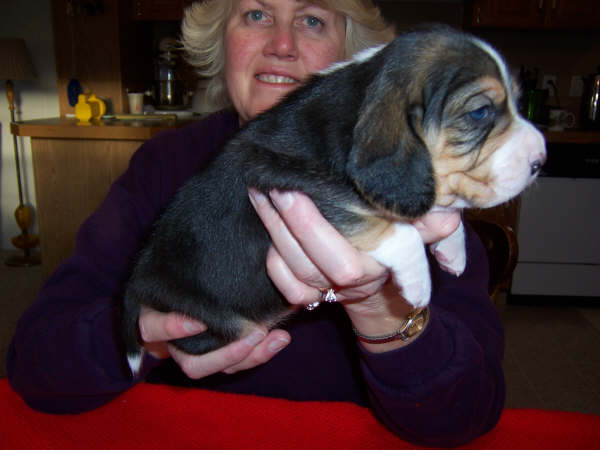 ALL PUPS COME WITH THE FOLLOWING:
Official AKC® Litter Certificate
w/ three-generation AKC-Certified Pedigree

AKC® Dog Registration Application
ready to register the new name you pick out for your pup

Complimentary 60-day Trial AKC Pet Healthcare Plan
Certificate of Health and Limited Health Guarantee
certifying health check, first puppy shot (i.e. DHLP-Parvo) and deworming
(i.e. pyrantel pamoate), as well as, guarantee against congenital/hereditary defects
and puppy care instructions
Click here for Diamond D Kennels':
Health Guarantee
and
PUPPY STARTER KIT
including collar & leash, one-week supply of Black Gold Performance Blend
Premium Professional Dog Food, healthy Kirkland Signature Dog Biscuits,
Dog Gnaw It! Tough Teether, Doozie Tennis Ball,
and
Barron's Beagles -- A Complete Pet Owner's Manual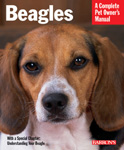 Note: Shipped dogs also come with medium-size Sky-Kennel.
PICK OUT YOUR PUP TODAY!
A DOWN-PAYMENT MAY BE MADE TO HOLD A PUP
FOR AN AGREED UPON PERIOD OF TIME.
($175 minimum down-payment; $100 nonrefundable)
We now have the secure-site PayPal® E-mail Invoicing payment option available for those who want to put a deposit down to hold a puppy, or are having their new pup shipped by air freight. That is, upon request, Diamond D Kennels will bill you by e-mail invoice, and you may pay this invoice easily using either a credit card or bank account, or by making a PayPal® payment online, whichever you prefer.
You may also now pay for your new puppy using PayPal® Virtual Terminal, a PayPal-hosted, secure-site, online payment form, which enables you to make payments by phone, fax, mail, or privately, in-person, when you pick up your pup, using any major credit cards -- even if you don't have a PayPal® account!
If you are interested in a puppy --
please indicate which puppy by # and/or name
and
E-mail us at: diamonddkennels@beagleswest.com
or
Call us at: 406-829-6426