DOGWOOD BLUOOO HOLLAR
RETIRED GRANDDAM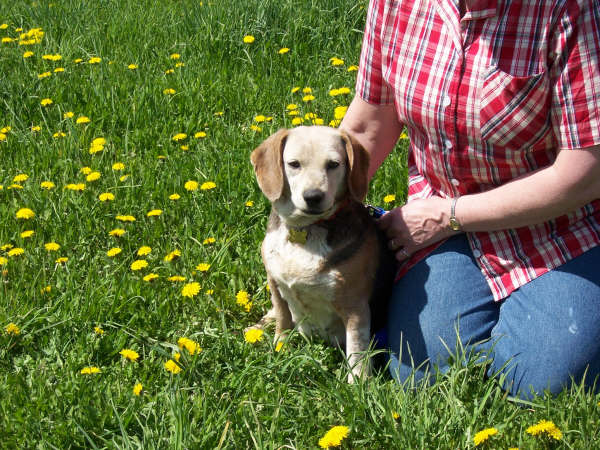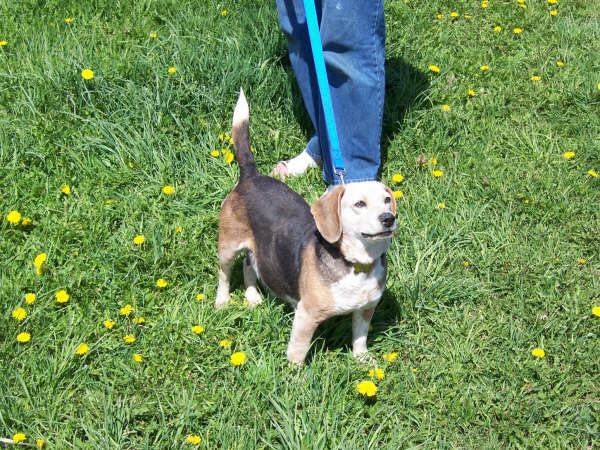 Summer 2006 -- Pregnant
Dam: DOGWOOD BLUOOO HOLLAR
(Dotty's Grand Dam)
Registration: AKC/UKC
Breed: Beagle
Sex: Female
Size: 13 Inch
(Actual Height: 13")
Weight: 24 lbs
Color: Black, White, & Tan
Date Whelped: 05/06/1998
Titles: None (Many FC's in pedigree; both sire's & dam's side)
Certifications: None
Click here for:
Bluooo's AKC Pedigree
Bluooo is a small 13" dam with good conformation and
a pleasing and amusing personality. She has an excellent nose,
a champion hunting pedigree, and is an aggressive hunter.
Excellent FC Bloodlines -- Missouri Line-Bred
Outstanding Hunter
RETIRED GRANDDAM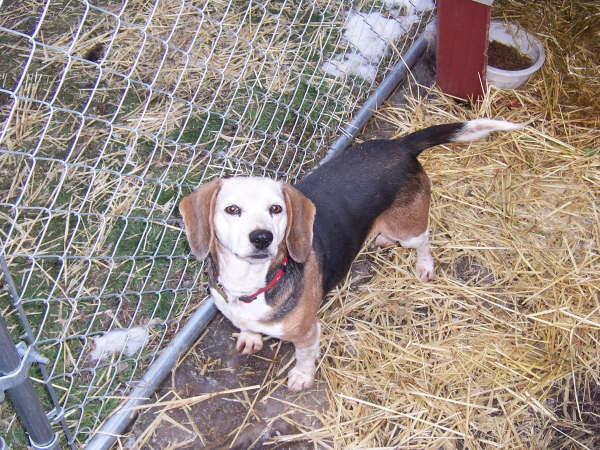 Hey! Where's my cookie!
Click below to see archived pictures of:
Bluooo's Puppies -- Summer 2006
Contact Us To Reserve Your Pup Today!
and
Call for an appointment and directions to come out and see our dogs!