DIAMOND D's SASSY SUE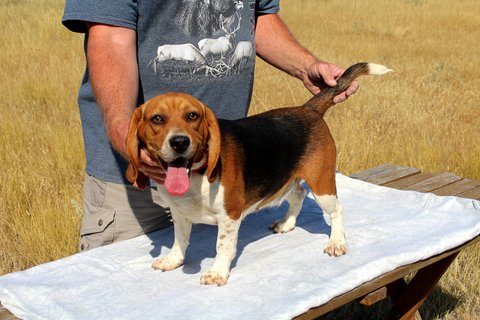 Summer 2016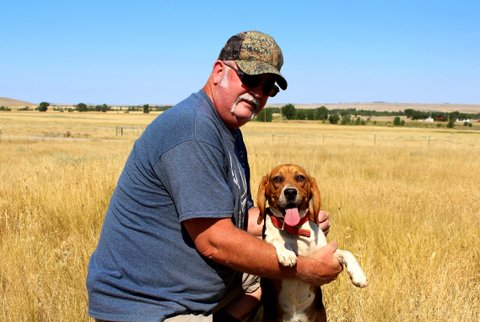 Dam: DIAMOND D's SASSY SUE
Registration: AKC
Breed: Beagle
Sex: Female
Size: 13 Inch
Weight: 22 lbs
Color: Black, Tan, and White
Date Whelped: 09/03/2015
Titles: None (FC's in pedigree)
Certifications: None
Click here for:
Sassy's AKC Pedigree
Sassy Sue is a gorgeous 13" dam with outstanding conformation and a beautiful mixture of black, tan, and white colors with ticking. She is a very sweet and sociable dog who loves people and other dogs. She is exceptionally intelligent and very tractable (easy to train), and has a very enjoyable and loving personality.
Outstanding features: Champion Bloodlines; a desirable smaller size;
a quiet and very tractable personality; & an excellent nose and hunting bawl.
RESERVE YOUR PUPPY TODAY!
-- A DOWN-PAYMENT MAY BE MADE TO HOLD A PUP --
($200 minimum down-payment)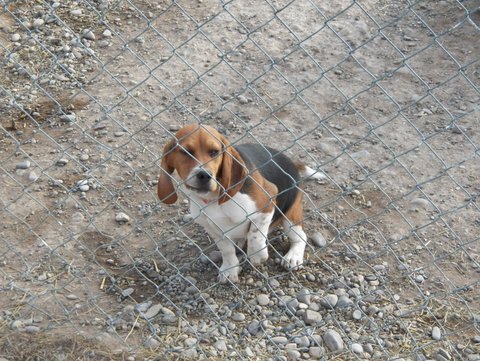 Sassy Puppy -- February 2016
Click below to see puppy pics of:
Contact Us To Reserve Your Pup Today!
and
Call for an appointment and directions to come out and see our dogs!