DIAMOND D'S DUALIN' DUKE
RETIRED SIRE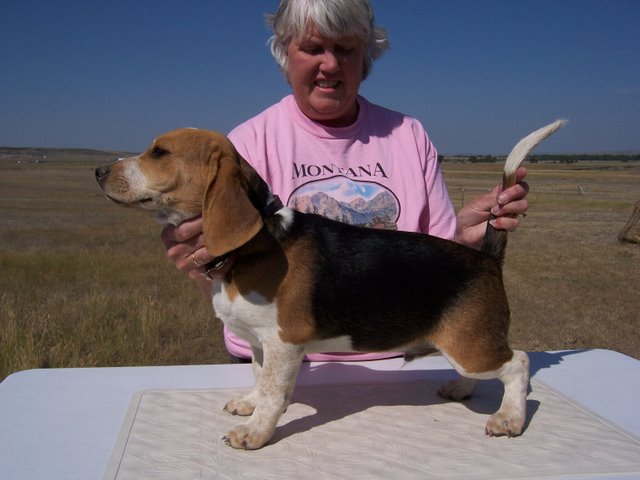 Our Current Stud Dog -- From Tessa's Spring 2009 Litter -- Puppy Pictures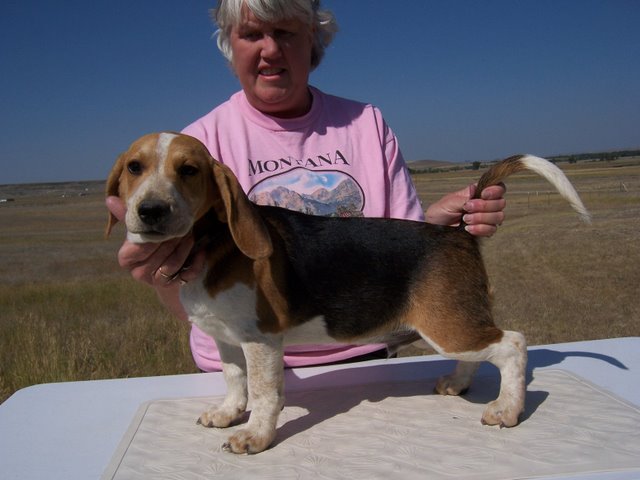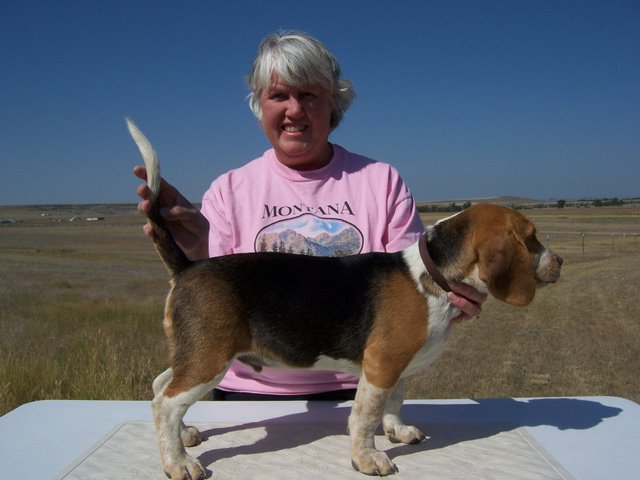 4 Months Old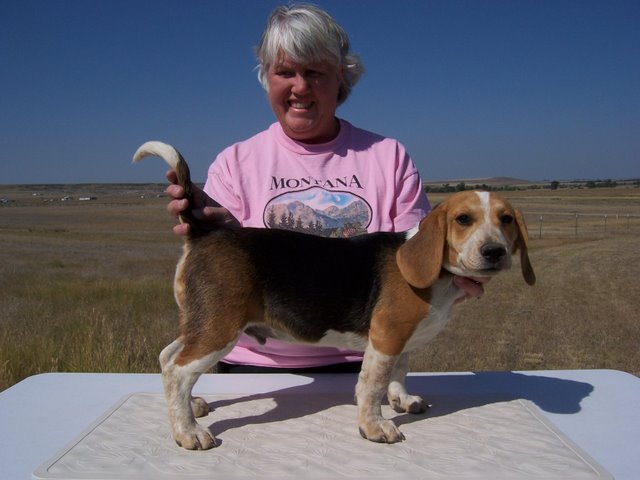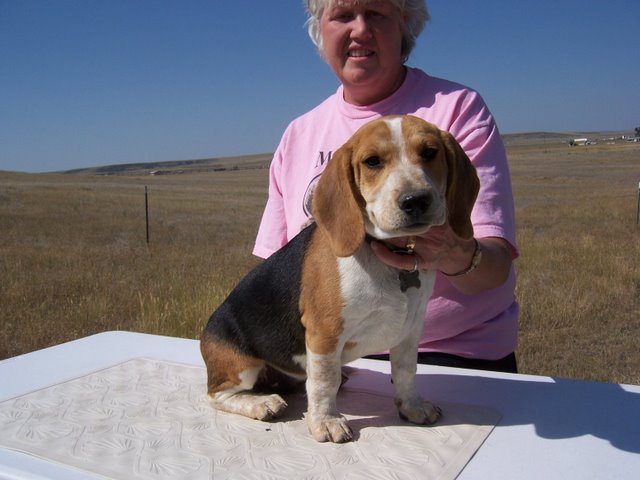 A Very Gentle Fellow!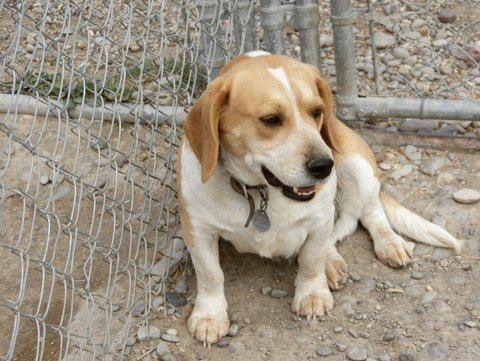 4 Years Old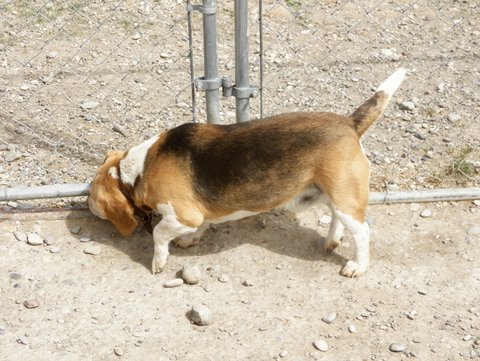 Sniffin' around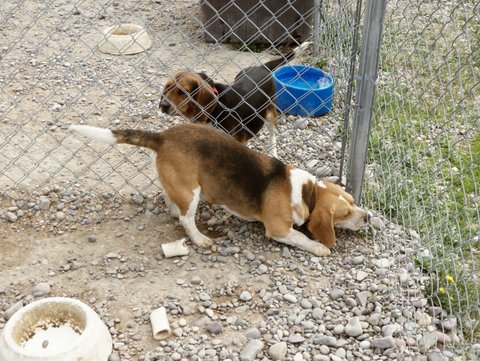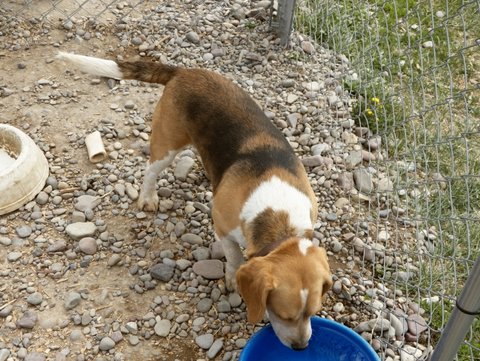 Takin' a drink
Sire: DIAMOND D'S DUALIN' DUKE
Registration: AKC/UKC
Breed: Beagle
Sex: Male
Size: 13 Inch
(Actual Height: 13")
Weight: 26 lbs
Color: Black, White, & Tan
Date Whelped: 04/09/2009
Titles: None (FC's in pedigree; sire's side)
Certifications: None
Click here for:
Duke's AKC Pedigree
Duke is a third generation Diamond D Kennel's offspring consisting of genes from Tessa, a Sadie/Quincy cross, and Smegul the Begle.
He has excellent conformation (stocky & muscular from Quincy); great color (lemon genes from Sadie); and a wonderful personality (from Smegul). He has produced outstanding puppies with great conformations, super colors, and wonderful personalities.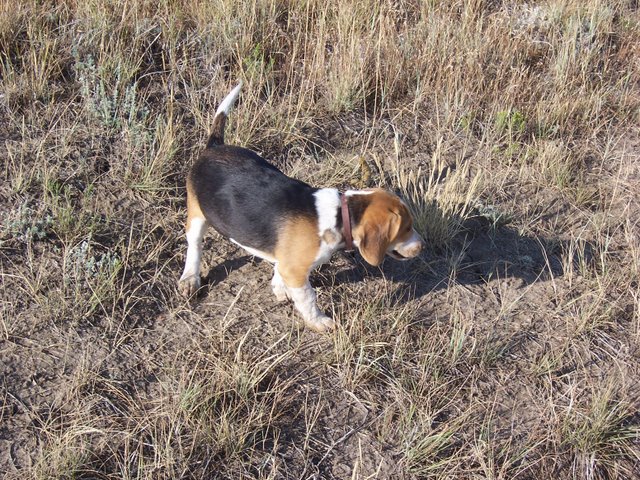 Alwight pilgwim -- Where's da wabbit?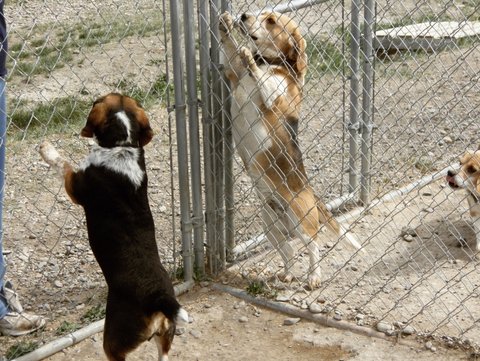 Duke and Minnie
Call for an appointment and directions to come out and see our dogs!